Feb 28 2008


pet
We had a late nite visitor, can you say ugly? This possum stole the outside cat food, and tried to hide behing a bird house when I let Loli out..
Errr. nice fangs there possum!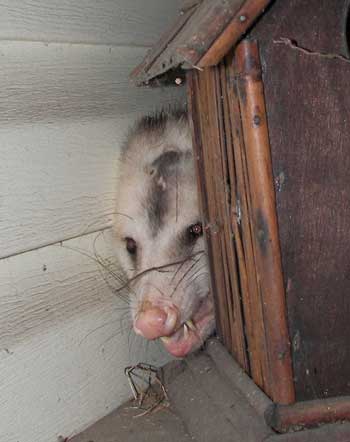 No responses yet
Leave a Reply
You must be logged in to post a comment.