Mar 25 2008


pet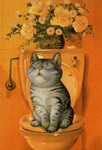 I spent the day doing things that needed to be done around the house; you know how that goes right. A project that you figure will take half an hour.. Takes 5 hours..
So I took a break to check email, and Tigger jumped into the compartment of my desk that holds the tower. It used to be his favorite place to warm up on chilly winter days..
I heard quite a lot of cat squalling, that translated into human speech was some serious cat cursing.
Then I realized he was much too large to turn around.
He backed out and gave me the don't see this look, and stalked away.
For comparison's sake, I found a picture of him when he was much younger and lot's smaller.
What a hoot.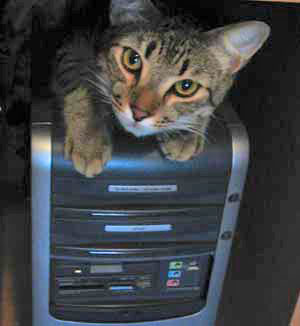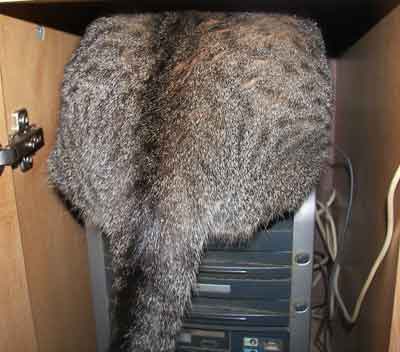 Visit the Cats on Tuesday site, or The CatBlogosphere.