Mar 30 2008


pet
The Three Brats Welcome you to the 38th Edition of the Festival of Chaos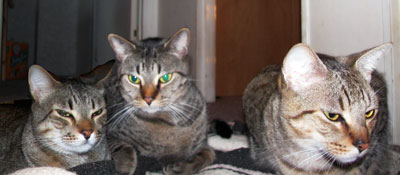 Cato starts us out with Cato for President:
San Catio de Calistoga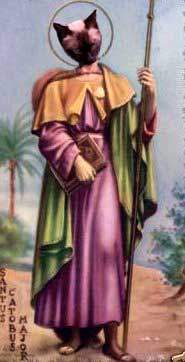 Moving on to adorable land Ana from Chica and Pumuckisay's the cat's are busy playing which makes living with funny Cats a blast. Those darn Chica & Pumuckl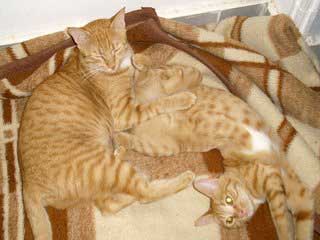 Dragonheart & Merlin give usFrootbat Friday & Memes at Chat Aux Sphynx.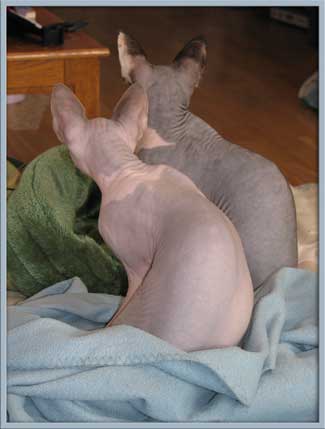 Parker shares a dilemma that all formerly ferals face, drop by and help with a comment!
Formerly Feral Friday.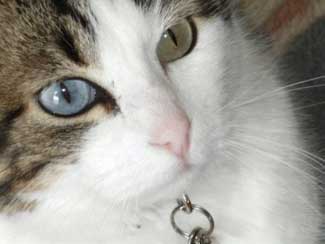 Debra gives us
Finally Friday: Momma's Heavy Heart Maybe Debra you will see them again, as the kittens get bolder….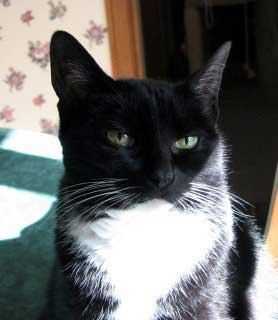 Rocky announces an
200th Post Contest! At Artsy Catsy.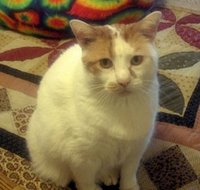 Mog set in several entries starting with Mancat Monday Mog also gives us Tummy Tuesday #83.
Mog gives us another mancat monday this one is at iMeowza, Featuring Cece.Mancat Monday
Mog shares yet another Observations On Them.
Mog shares a look at Bazel with Caturday.

TT&TOT Gang announces
Finally Feline Friday: Most Popular Spot in the House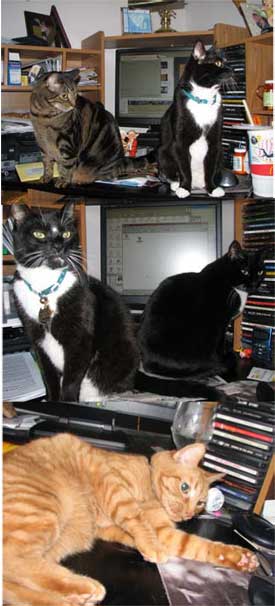 sbpoet gave us Watermark: Cat Herding
This is simply wonderful!

Andree reads out from the weeks catbible. LOL Cat Bible: Lectionary Readings for the Second Sunday of Easter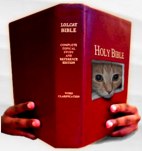 Cheysuli shows great thinking habits. On Meezer Rule Wednesday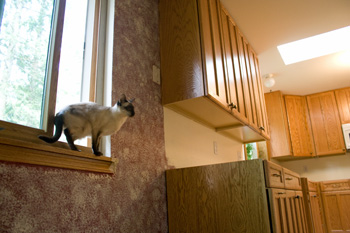 January Cat shares the agony of rescueing feral kitties!Karnak Street Kats: Victor Shares We are so glad that you have a big heart!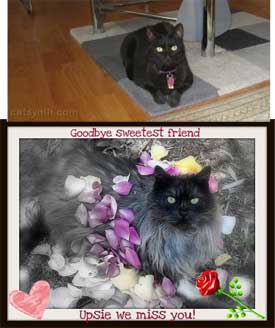 CatSynth (Amar and Luna) gives to you catsynth.com mp3 kitty cat synthesizer music - Weekend Cat Blogging #147
And what a darn fine job they have done!
Diamond Emerald-Eyes gave us a peek at
Easy Like Sunday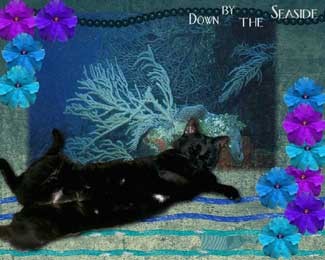 Samantha and Mr Tigger show off the theme of the Festival with Eyes, and ears. Lovely Job!.
The Cat Boys Realm Said farwell to a dear friend, in fact we used that photo in an earlier post. Upsie was much loved and will be missed. Do stop by The Cat Boys Realm and read the beautiful poem.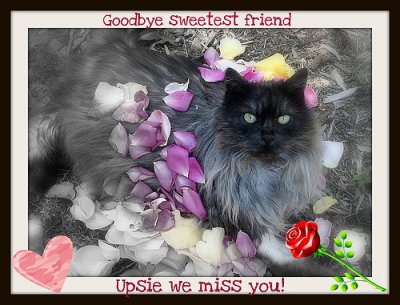 That wraps up the Festival of Chaos for the week!
Thank you Megan for letting us host.
Next week the Festival will land at Ms. Mog & Kitty Cats at Mind Of Mog
(Optional Theme - To Be Determined )
Since the track backs do not seem to be working, we will try this way!
The Cat Boys Realm>
Bad Kitties Festival Of Chaos
Watermark
Karnak Street Kats
Catsynth

Meeyauw
Chey's Place
Chica-Pumuckl
Creatures Of The Earth
Dragonhearts Domain
Perfectly Parker"
Easy Like Sunday
200th Post Contest!

Samantha and Mr Tigger
San Catio de Calistoga
Finally Friday: Momma's Heavy Heart

Finally Feline Friday: Most Popular Spot in the House