Mar 30 2008


pet
The Brats agreed to discuss SonnyBob's continuing persecution of LoliTheGreatDane.
At first they were all pretty shy about talking..
As usual The NastyBrat SonnyBob had to have the last word.. err nip of LoliTheGreatDanes leg.
Don't forget The brats have the Chaos Festival this evening!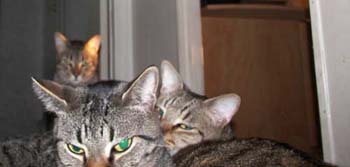 The Three Brats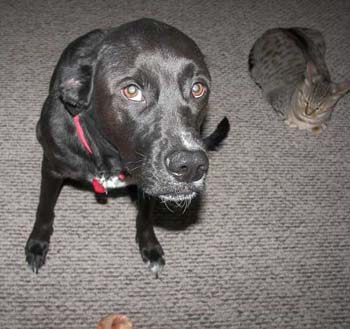 SonnyBob is pretty mad here.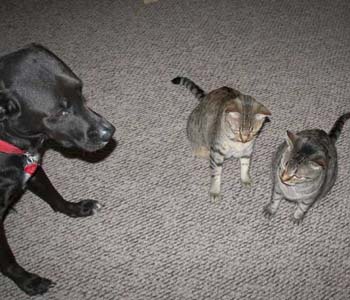 SirWoody attempts the negotiations.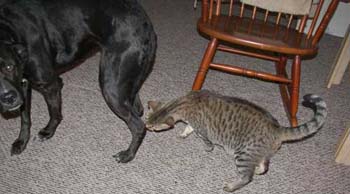 SonnyBob nips LoliTheGreatDane.
Well at least some of them tried.
Bad Kitty Cats Festival of Chaos Edition 38 • 03-30-2008
The Brats at Pet's Garden Blog
(Optional Theme ~ Eyes Or Ears)
(submit your post here)
For all uptotheminute Cat news drop by TheCatBlogosphere.

Weekend Cat Blogging #147 Mar 29-30: Amar and Luna at CatSynth
(see the week's& host to enter your WCB post in the comments for the weekend roundup)
The Carnival of the Cats #211 is going to Nikita's Place Sunday Evening
(submit your post here)
One response so far
One Response to "The Failed Negotiations…."
Carnival of the Cats #211…

Ladies and Gentlecats, and the Humans that love them… It is with a humble sense of pride that I have the very special honor, and responsibility, to bring to you, today, the 211th edition of The Carnival of the Cats!…
Leave a Reply
You must be logged in to post a comment.