Archive for December 20th, 2006
Dec 20 2006
Merry Christmas Roses !
God gave us memories so we may have roses in December, Thank you Karen for this beautiful thought!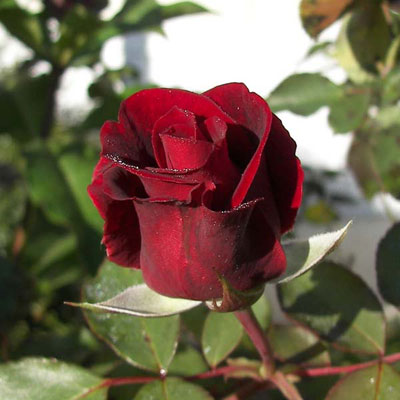 For some Christmas humor visit the Random Yak
Comments Off
Dec 20 2006
Sgt. Roy A. Wood
47 years old from Alva, Florida
ODA 2092, Company C, 3rd Battalion, 20th Special Forces Group (Airborne)
January 26, 2005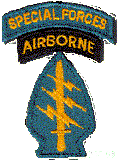 Sgt. Roy A. Wood, a Special Forces medical sergeant, was fatally injured when the vehicle he was riding in was involved in a traffic accident near Kabul, Afghanistan, during a return convoy from Qalat to Bagram Air Base.
His 24-year military career with the Army Reserve and Army National Guard was distinguished and unique. After receiving a commission as a second lieutenant in 1979, he was first assigned to the Army Reserve�s 421st Quartermaster Company (Light Airdrop Supply).
While assigned to the 421st, he received training as a quartermaster officer, a parachute rigger, and participated in both basic airborne and jumpmaster courses.
In January 1982, he left the 421st to begin an association with U.S. Army Special Forces that would last until, and beyond, his death.
His first SF assignment was to the Army Reserve's 11th Special Forces Group (Airborne) at Fort Meade, Md., where he served in the 3rd Battalion�s Company A as the detachment executive officer for Operational Detachment-A 1175.
In May 1983, he became Detachment Commander for ODA 1175 after returning from the Special Forces Detachment Officer Qualification Course.
In October 1984, he left ODA 1175 to become the Company Logistics Officer.
He served in a variety of positions at the 11th SFG over the next 11 years, including operations officer and support company commander.
After four years at USSOCOM, he served a year with the Army Reserve�s 73rd Field Hospital in St. Petersburg, Fla., before switching from the Reserve to the Army National Guard and renewing his association with Special Forces.
He was assigned to 3rd Bn., 20th SFG in December 2001, where he served for a year as the Battalion Surgeon, supervising medical coverage of three Special Forces companies and one support company.
In December 2002, he resigned his commission to become a Special Forces medical sergeant on Operational Detachment-A 2092, Co. C, 3rd Bn., 20th SFG.
He, with ODA 2092, was mobilized in July 2003 in support of Operation Enduring Freedom.
At the time of his death, he was pending appointment as a Special Forces warrant officer, a position in which he would have served his team as an assistant detachment commander.
During his service, he received the Army Commendation Medal, the Army Achievement Medal, the Army Reserve Achievement Medal with Silver Hourglass device, the National Defense Service Medal, the Army Service Ribbon, the Basic Parachutist badge, the Parachute Rigger badge, the Ranger tab and the Special Forces tab.
Sgt. Roy Wood leaves behind a wife and two children.
These brave men and women have given their lives so that others may enjoy the freedoms we get to enjoy everyday. For that, I am proud to call them Hero.
We Have Every Right To Dream Heroic Dreams.
Those Who Say That We're In A Time When There Are No Heroes, They Just Don't Know Where To Look
This post is part of the Wednesday Hero Blogroll. If you would like to participate in honoring the brave men and women who serve this great country, you can find out how by clicking here.
Comments Off