Archive for December, 2006
Dec 28 2006


pet
Comments Off
Dec 27 2006


pet
Every once and awhile I'll do a Wednesday Hero that doesn't profile a single soldier. Sometimes it's been two or three from the same unit, sometimes it's been an entire group of soldiers like the Navajo Code Talkers. I even did an organization once, Operation Iraqi Children. This weeks Wednesday Hero is one of those sometimes. This weeks Wednesday Heroes are the parents of soldiers.
These people sacrifice just as much, if not more, than the soldiers themselves. They, in many cases, are having their babies leave home for the first time in their lives. While most parents only have to adjust to them moving a few miles away or going off to college, these Blue Star Parents have to watch their children go off to a very dangerous situation and can only hope and pray that everything will turn out okay. I don't have children of my own, so I can't even imagine what that is like. We have a few Blue Star Parents in the blogroll, so to them, and every parent of a Hero, I tell you we all stand with and support you and your family.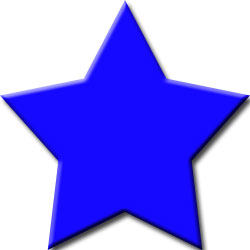 There's a site that everyone should check out if they haven't already.
Blue Star Mothers Of America
.
These brave men and women sacrifice so much in their lives so that others may enjoy the freedoms we get to enjoy everyday. For that, I am proud to call them Hero.
We Have Every Right To Dream Heroic Dreams.
Those Who Say That We're In A Time When There Are No Heroes, They Just Don't Know Where To Look
This post is part of the Wednesday Hero Blogroll. If you would like to participate in honoring the brave men and women who serve this great country, you can find out how by clicking here.
Comments Off
Dec 23 2006


pet
We will be back in a few day, in the
meantime, we wish you all
A VERY MERRY CHRISTMAS!
Comments Off