Mar 28 2007


pet
This Weeks Post Was Suggested By Kathi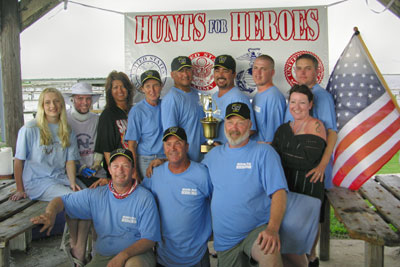 Billy Hodges, kneeling center.


Billy Hodges, who served in the U.S. Army and Texas National Guard between 1971-1979, is not only being profiled for his service, but also for what he's done since then. Mr. Hodges runs an organization based in El Campo, Tx called Hunts For Heroes. They also have chapter in South Carolina , Arkansas , Mississippi , and California and what they do is take soldiers who've been wounded in battle on hunting and fishing trips and other outdoor related activities. All free of charge.
These brave men and women sacrifice so much in their lives so that others may enjoy the freedoms we get to enjoy everyday. For that, I am proud to call them Hero.
We Should Not Only Mourn These Men And Women Who Died, We Should Also Thank God That Such People Lived
This post is part of the Wednesday Hero Blogroll. If you would like to participate in honoring the brave men and women who serve this great country, you can find out how by going here.