Feb 27 2007
In a world that all to frequently overlooks or pshaw's courage..
It was pretty dang wonderful to see this!
Bruce Crandall! Thank you your fine service to our country.. God Bless you and Your family!
The President may award, and present in the name of Congress, a medal of honor of appropriate design, with ribbons and appurtenances, to a person who while a member of the Army, distinguished himself conspicuously by gallantry and intrepidity at the risk of his life above and beyond the call of duty.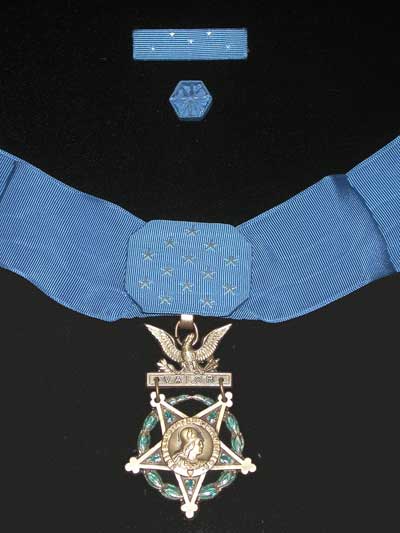 Army medal of honor.
Army, Navy and Air Force medals of honor. medals of honor