May 05 2007


pet
SonnyBob is a bit of a mean lil bully bossy kitten err snot.
Tigger has put up with all he could and today drew a line in the dirt..
SonnyBob swaggered over to Tigger and said oh yeah?
While posing provocatively.
Tigger said yep.. and preceded to knock a small amount of ego
from SonnyBob.
Here SirWoody consoles his brother by napping on him..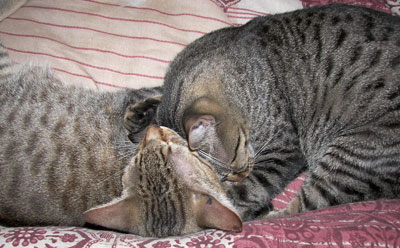 For lot's of Saturday fun, visit Photo Hunters!